For those users comming back to IE from Chrome or firefox, this causes a small ammount of frustration.
The Problem
if you open up Internet Explorer
Click the Tools button (the Little gear Icon in the top Right hand corner of the title bar),
Click Manage add-ons
select Search Providers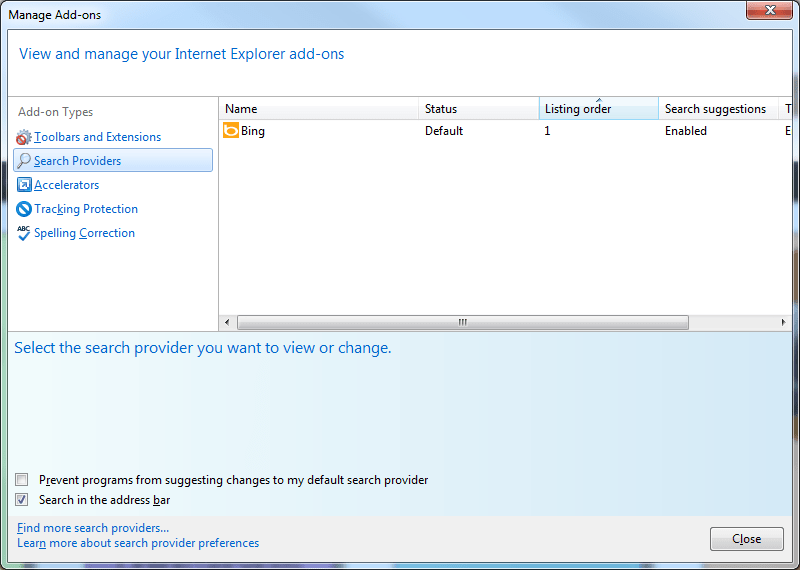 select Find More search providers...
Lo and behold in Australia, Google does not appear on in the Internet Explorer Gallery ,.....
If you select all under search providers, a google accelerator is listed, but this is nit the add-on you are looking for.......
Basically, It looks like Microsoft don't like to help out there competitors.....
The Solution
Don't dispair, there is a very easy fix to this.....
Open Internet explorer (if you are not already using it)
open www.iegallery.com/en-au/addons/details/813

Click Add to Internet Explorer
Check Make this my default search provider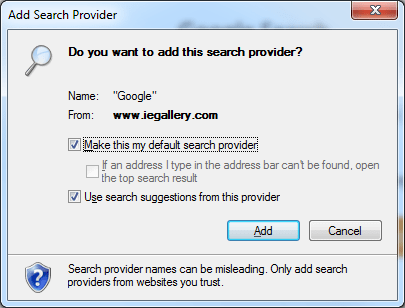 Click add
If you need to tweak these setting, go back to manage add-ons > search provides
Google will now be listed under search provides.
You can move_up google to Lissting Order positon 1
check both boxes "Prevent programs from suggestiing changes to my default search provider" and "Search in address bar"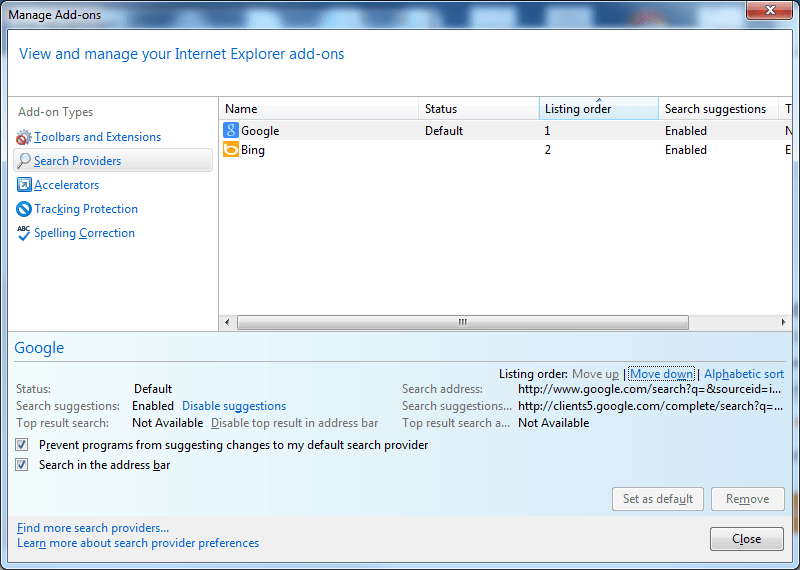 cloes the box, and Now you can do a google search from within address bar
Note: if you reset IE to default setting, you will need to do this again!