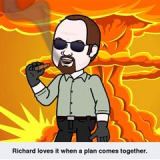 if you have ever spend hours looking through old Backups, Hard Disk Drives, USB Keys, CD's and DVD looking for legacy information from a website, here is a great time saving tool for you.
Check out
They claim to have over 426 Billion web pages archived.
Other than the concerns that I have regarding "Big Data", this can be a great time saving tool?