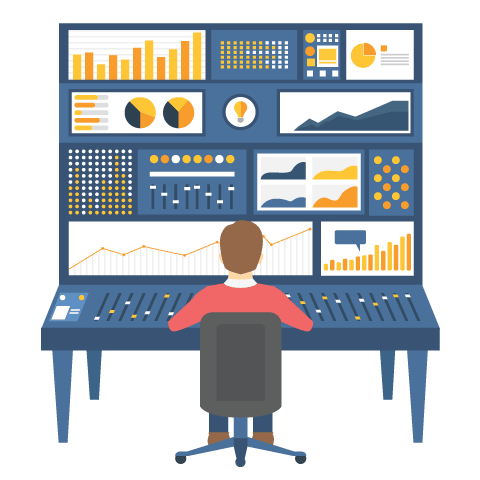 Access to information is key to most business, if you could not access you emails, check stock levels, view a run sheet, would in result in lost opportunities, added costs, and loss of revenue? By Managing & Monitoring of your IT Infrastructure, we can ensure your systems are running effectively, significantly reducing the risk to your business and preventing expensive downtime.

Technology continuously changes, so Management of your IT Assets with preventive maintenance patches, firmware, and software updates not only keeps them in compliance with manufactures warranty, but ensures your systems are performing at their optimum.

Performance monitoring is the foundation to preventing disasters, we keep a watchful eye on your networks health, identifying potential problems in their infancy, and acting before they impact your business.
Get a robust and reliable platform for your business. We track the performance of your assets, discover potential issues before they occur, and increase the overall efficiency of your IT environment
Equipment Management ensures all devices are compliant and up to date
Proactive Network Maintenance
Desktop Maintenance
Patch Management
Anti Virus Compliance
Monitoring ensure optimal performance and reliability of your assets
Network Auditing
Performance Monitoring
Firewall and Internet usage Monitoring
Connectivity Monitoring