Your Office....in the cloud
Office 365 give you virtually anywhare access to the Microsoft Office Tools you know and rely on, plus business grade IT services with out the heafety price tag.
Work with the applications you're familiar with and files that are always accessible, always up to date. So online or off, at your desk or on the go, from your PC, Mac, iPad®, Android™ tablet, or phone, you can get to what you need, when and where you need it.
Office 365 applications stay up to date and are simple to use and manage, giving you and your staff a fiamluar and consistant platform so you can focus on your business.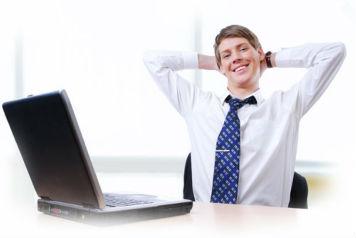 Aglie, Flexible, & Secure Infrastructure
Run your business more easily with Office 365. Get everything you need to get work done anytime, anywhere.
With pay as your go and annual commitment pricing model, the ability to mix and macth Office 365 plans, and additional productivity services. Office 365 can scale with your business. Adding a new team member is a very simple processs, weather on company owned or team members personal devices.
Office 365 is a security-hardened service, designed following the Microsoft Security Development Lifecycle. Microsoft bring together the best practices from two decades of building enterprise software and managing online services to give you an integrated software-as-a-service solution. Grainular ability to share and secure data both with your team or external users.
When you entrust your data to Office 365 you remain the sole owner of the data: you retain the rights, title, and interest in the data you store in Office 365. Microsoft do not mine your data for advertising purposes or use your data except for purposes consistent with providing you cloud productivity services.

Office applications
Your Office can be anywhere. Get work done wherever you are, on virtually any device you use.
Learn More
Email & Calendar
Stay in sync with business-class email Access email, contacts, and shared calendars anywhere. Now you can work wherever you work best.
Learn More

Online Meetings
Online meetings and teamwork made easy with online multi-party HD video conferencing, it feels like working together face to face, virtually anywhere.
Learn More

File Sharing
Collaborate on files from anywhere. Make collaborating easy. Access your files across your devices and edit documents together at the same time.
Learn More

Search and Discovery
Find what you need. Quickly get to the information you need with intuitive views such as My work and Shared with me. Easily find documents you've seen before, without remembering the document title, who wrote it, or where it's stored.
Learn More

Video management
Office 365 Video gives you a scalable enterprise video solution. It's easy for admins to manage permissions, add or remove channels, and spotlight key content.
Learn More

Security & Privacy
With Office 365, it's your data. You own it. You control it. And it is yours to take with you if you decide to leave the service.
Learn More
Office 365 is included in all of our SMB packages