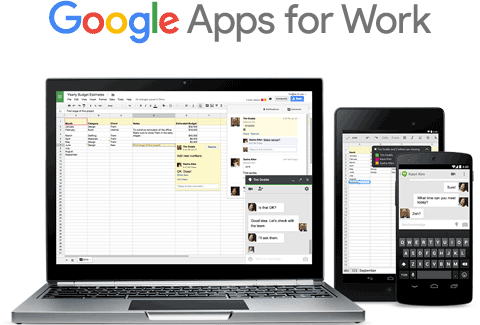 Collaboration is the key to the success of any business. Small businesses, in particular, stand to benefit from improved collaboration, as this can lead to better communication and more productivity. Such improvements require changes in some of your business' operations, and Google has tools that will help make these changes easy to implement.
Google's cloud computing platform, Google Apps, is not only a service that allows for mobile access to email, documents, and more - it also works to help businesses improve their collaboration and communication practices. The Google Apps for Work suite is a secure and reliable cloud computing service that comes standard with a slew of applications designed to promote collaboration in the workplace. From Gmail, which allows for instant communication via email, chat, and video, to Google Documents and Google Groups, collaboration is a priority in the Google cloud network. With Google Documents, users can share files simply by clicking a button. Once documents are shared, multiple users can simultaneously edit the same document, leave comments for one another, and track changes. Google Groups allows users to communicate with an entire group of people easily, and Google Sites, another standard application, enables users to set up website and intranets to coordinate with others in one, central location.
start Google Apps trial today!
Google Apps for work - An all-in-one suite to communicate, store and create