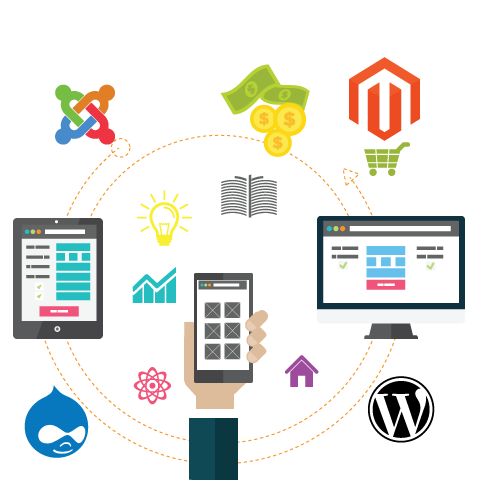 If a new website for your business is on the horizon, Is a content management system (CMS) the right choice?
There's no one-size-fits-all solution here; it depends on your goals, technical expertise, budget and what you need your site to do. For a simple blog or brochure-type site, Wordpress could be the best choice (while very friendly for non-developers, it's a flexible platform also capable of very complex sites). For a complex, highly customized site requiring scalability and complex content organization, Drupal might be the best choice. For something in between that has an easier learning curve, Joomla may be the answer.
At Rich IT Solutions we can develop a fully custom online presence for your business. We take the time to understand your business, review and develop marketing goals, and then deliver the system that right for you!